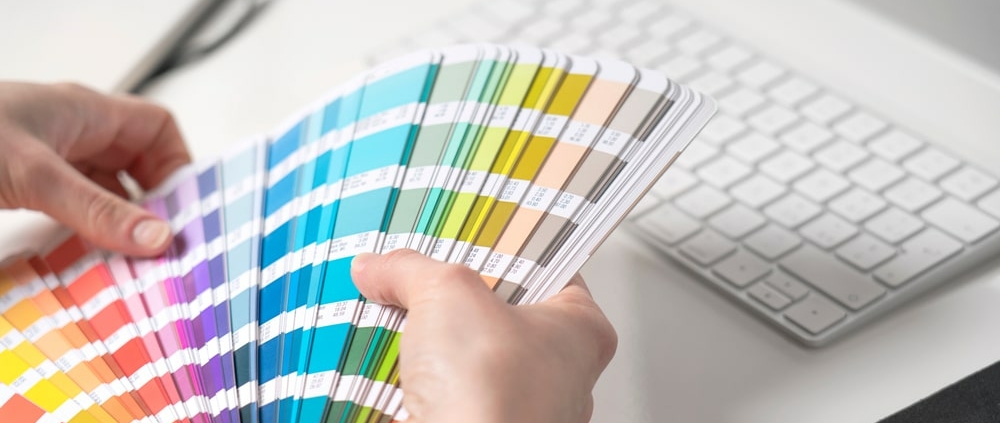 Redesigning your workspace? How colour plays a huge part in the feel of your offices.
The look and feel of a workspace has a bigger impact on employees, visitors, and your brand image than you may think.
Colour is also a key contributor to the atmosphere of an office. So, in this blog we will be taking a closer look at the psychological effects of different colour schemes in the workplace.
Things to think about…
Focus on company culture, what message do you wish to convey through the design of this space?
Each colour has different psychological effects on the human brain. So, it is also important to factor in your objectives. For example, the objective for the office area might be to maximise productivity, the meeting room to inspire, and the breakout room to relax.
Go green and make them beam…
For many, green has connotations of nature. A fun fact about the colour green is that our nervous system doesn't have to work as hard to perceive the colour green because it has been so far engrained into our lives since the days of hunter-gatherers.
So, because our receptors don't have to work as hard to see green, it frees up more energy and brain power for creative thinking.
Studies have also shown that the colour green relaxes people. This could be due to its strong ties with nature that create positive and healthy connotations.
Green evokes feelings of:
Calm
Creativity
Positivity
Blue: a background go-to
Blue can be easily misconstrued as a melancholy shade. But in reality, blue has been proven to promote thinking, creativity, and performance whilst also having a calming effect.
However, be careful in not making the area too institutionalized, try injecting contrasting accents to counteract any cold or hostile feelings that the blue alone might give off.
Blue evokes feelings of:
Serenity
Tranquillity
Cold
Did you know?
The presence of blue in a room has also been found to lower blood pressure.
Bring calm to your office with purple
Much like its primary counterpart, purple has a soothing effect on the brain. Not only does it have a relaxing effect, but it also evokes connotations of luxury. Not only this, but purple can also be associated with wellness, so it could be the perfect colour for your modern-age office yoga suite. Or even for your employee break out room! Although, perhaps purple isn't the best colour choice for a workspace as it may have the adverse effect to productivity.
Purple evokes feelings of:
Calm
Peace
Luxury
Mystery
Controversial red
Red can be an effective accent colour when used within reason as it emits a feeling of warmth to a room. However, you want to avoid going overboard with this colour as too much red can cause some people headaches. So, if you want to create a warm and inviting environment without the risk of being too intense, why not opt for orange as an accent instead?
Red evokes feelings of:
Factor in Furniture
Furniture is also key to the look and feel of your office, and you want your colour scheme and furniture to align or compliment each other. So, when trying to achieve a clean and modern look for your workspace, perhaps consider ditching those 30-year-old chesterfield sofas you've had kicking about for yonks. Because there's nothing worse than a mismatched interior.
Contact Us
Are you looking to give your workspace a refresh? If so, why not do it the cash flow friendly way? Give us a call on 01494 506 385, or send an email to hello@fitout.finance and we can help you give your office a facelift without compromising your cash flow.
https://fitout.finance/wp-content/uploads/2022/12/office-colour-schemes-min.jpg
667
1000
Jess Wells-Flint
https://fitout.finance/wp-content/uploads/2021/12/fit-out-finance-logo-narrow.png
Jess Wells-Flint
2022-12-19 09:48:22
2023-09-25 12:10:32
Redesigning your workspace? How colour plays a huge part in the feel of your offices.