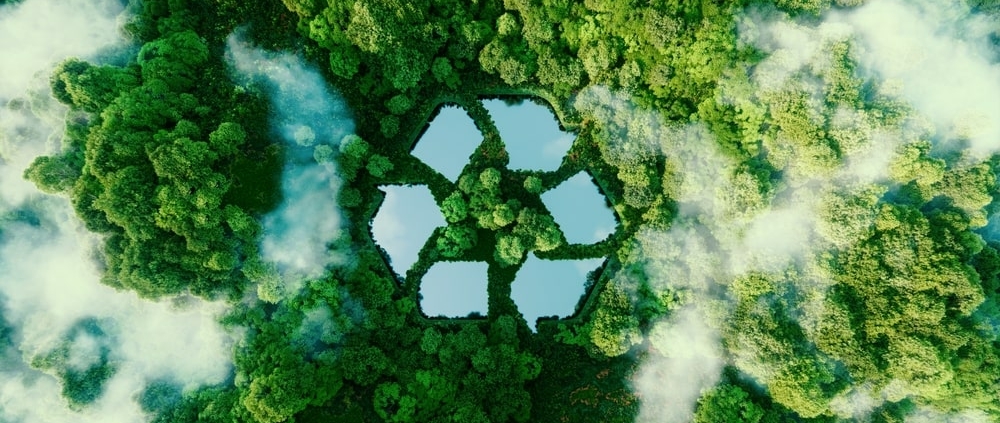 How Fit Out Finance supports the circular economy
Here at Fit Out Finance, saving the planet is at the top of our priority list. That is why we like to act as sustainably as possible.
As you may already know, for every month of a lease agreement made through us, we will have a tree planted on your behalf.
To add to this, we are proud to say that we are a climate positive workforce. This means that all employee emissions are offset through sustainable projects and tree planting across the world. Therefore, with these two factors combined, the WestWon Woodland is expanding at a vast rate. Currently, the WestWon Woodland consists of 12,315 flourishing trees! We have also made it so you can follow the development of the woodland with our very own virtual WestWon Woodland.
But it doesn't stop there. We are also proud contributors to the circular economy. Which you can read more about below.
So, what is the Circular Economy?
The circular economy is an integral part of the green big 3. Reduce, Reuse, Recycle. The circular economy covers all three of these elements. When materials go instantly to landfill after usage this process is linear as its life ends there. However, the circular economy basically ensures that the lifespan of materials is prolonged. This is done through either reusing, recycling, or remanufacturing of products, thus reducing the quantity of waste going to landfills.
How does Fit Out Finance come into play?
When lease agreements are over, there is the option to retain or return the equipment to us, we always make sure that all used equipment is re-loved. This meaning that no equipment goes to landfill.
So, by any means we will avoid equipment going to landfill. When equipment is in good condition, we will send it onto a second-hand furniture reseller.
However, should the equipment do with a little TLC, we will send it off to get restored. Then from there, we can make sure that it is rehomed too.
And in the worst case, when the equipment is beyond repair, we will make sure that the materials are recycled. Either way, our clients' preloved equipment will get a second chance at life.
The circular economy leasing cycle:
Customer selects product to then place a purchase order
They can then choose a lease term that suits them over either 3,4 or 5 years
The customer makes their monthly payment (whilst we plant a tree for each of these!)
At the end of the lease the equipment is either reused, recycled or remanufactured
Therefore, our leasing cycle allows our clients to renew their equipment at the end of their agreement whilst their preloved equipment either gets rehomed, restored or recycled.
If you have any questions about our circular economy, please don't hesitate to get in touch. Give us a call on 01494 506 385. Or, send an email to hello@fitout.finance and member of our friendly team will get back to you.
https://fitout.finance/wp-content/uploads/2022/07/circular-economy-min.jpg
667
1000
Jess Wells-Flint
https://fitout.finance/wp-content/uploads/2021/12/fit-out-finance-logo-narrow.png
Jess Wells-Flint
2022-07-18 10:20:58
2022-07-18 10:17:08
How Fit Out Finance supports the circular economy